Through "Colors" page you can manage your app primary color, status bar, headlines color, post title color and page title color.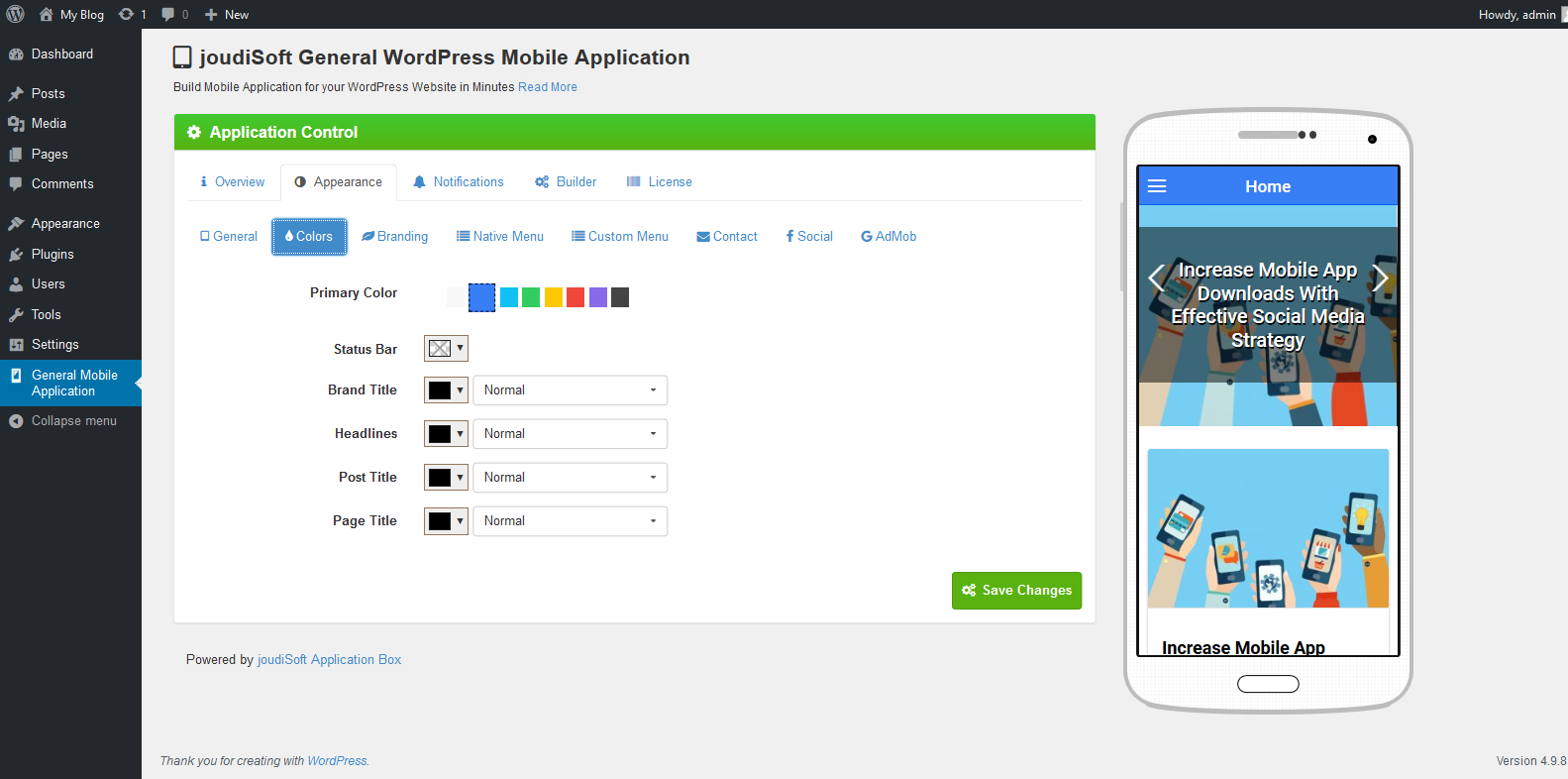 Primary Color. Main color for your app.
Status Bar. Choose status bar color.
Brand Title. This title appears inside the application may be different or same as your application original name which appears beside logo.
Headlines. Headlines color in your app such as post title in home page.
Post Title. This selection enable you to choose post title color which appears when open the post.
Page Title. Select page title color.
Also you can change text style for headlines, post title and page title like:
Normal. Show text without any line under or top text.
Underline. Put line under text.
Overline. Put line top text.