How you choose to ship your products is a key element to the management and success of your store. You must account for the great variety of available methods. Luckily, Real Easy Store makes it easy for you to handle it all in just a few screens.
A product's shipping price is basically calculated using the rate group that product belongs to , and this is why you should fill-in the rate group if the product require shipping when creating a new product.
Shipping Rates page is where to set up your shipping settings, add rate groups and rates. This page is divided into two sections which are Group section and Rate section, let's explain each section: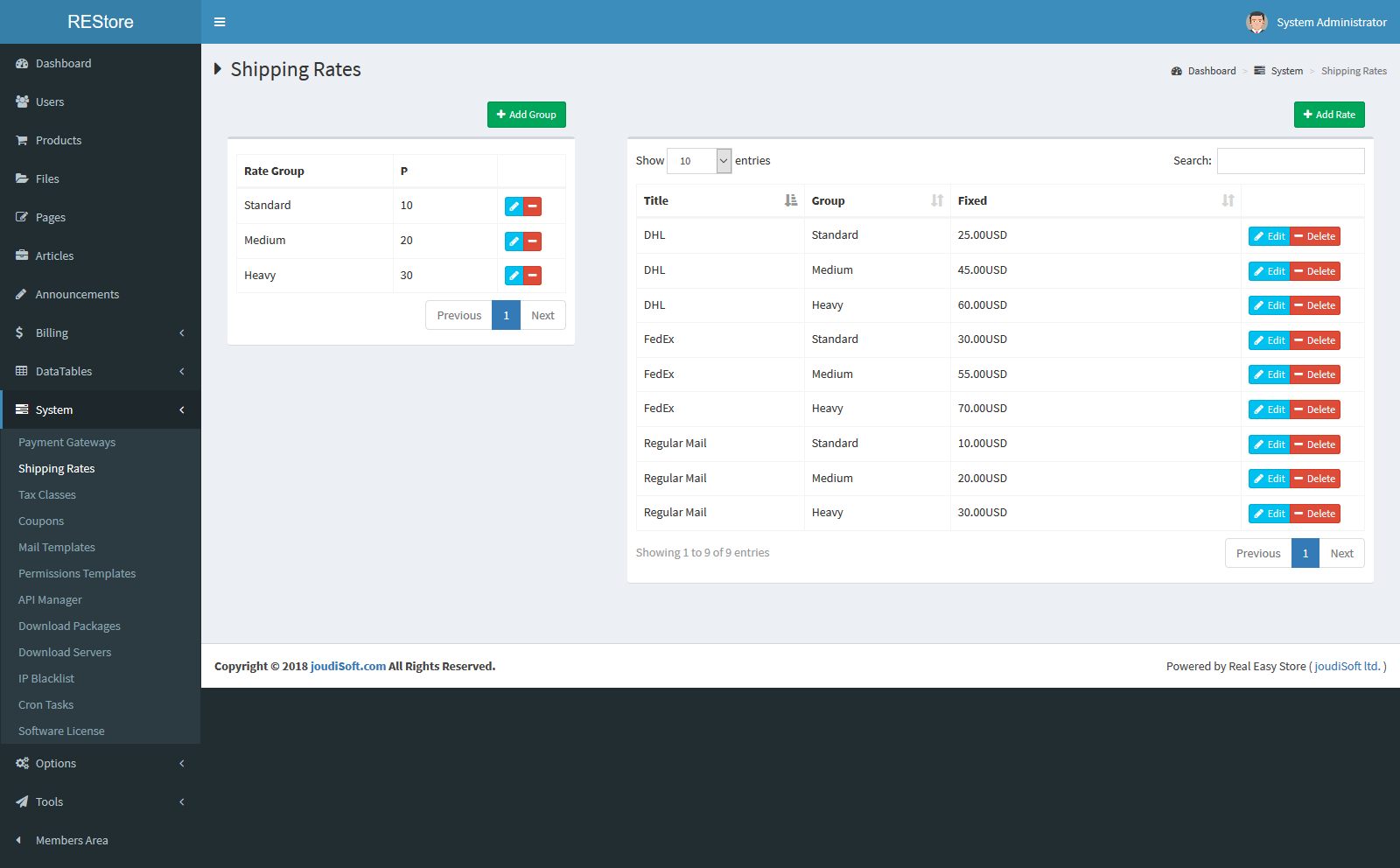 Group section
A group is a classifier for shipping with different priority. If the product requires shipping, this product should associate to group. For example "Standard" group ,its priority is 10,"Heavy" group with priority 20 and so on.
Managing Shipping
Priority setting is the backbone of the shipping process, for example if customer make order with one item with "Heavy DHL-from 50.00USD", the shipping is 50.00USD. But if you customer make order with two item, the first item with the shipping is "Heavy DHL-from 50.00USD" and the second with the shipping is "Standard DHL-from 25.00USD". Now how shipping calculate?
The shipping will calculate to "Heavy DHL-from 50.00USD" rate, because the "Heavy" group having the highest priority than "Standard" group.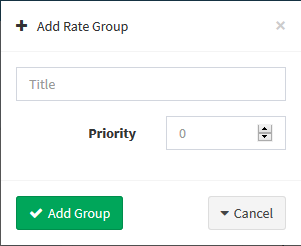 Rate section
This section is used to add different rate for the same group. For example you can add "Standard DHL-from 25.00USD" and "Standard FedEx-from 30.00USD".
The customer will need to select a shipping rate before finalizing their purchase. The Delivery Method will display every shipping method that was enabled in the administration.in website interface.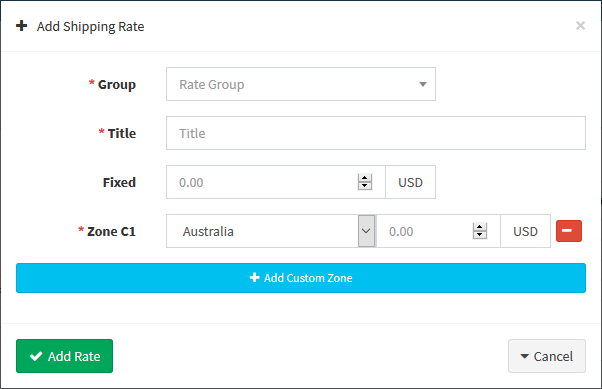 Adding Custom Zone
Real Easy Store allows you to add specific rate for shipping depending on custom zone, throught "Add Custom Zone" button.select which zone and determin its shipping rate.