Branding page enables you to put your app logo, brand title and app slougan.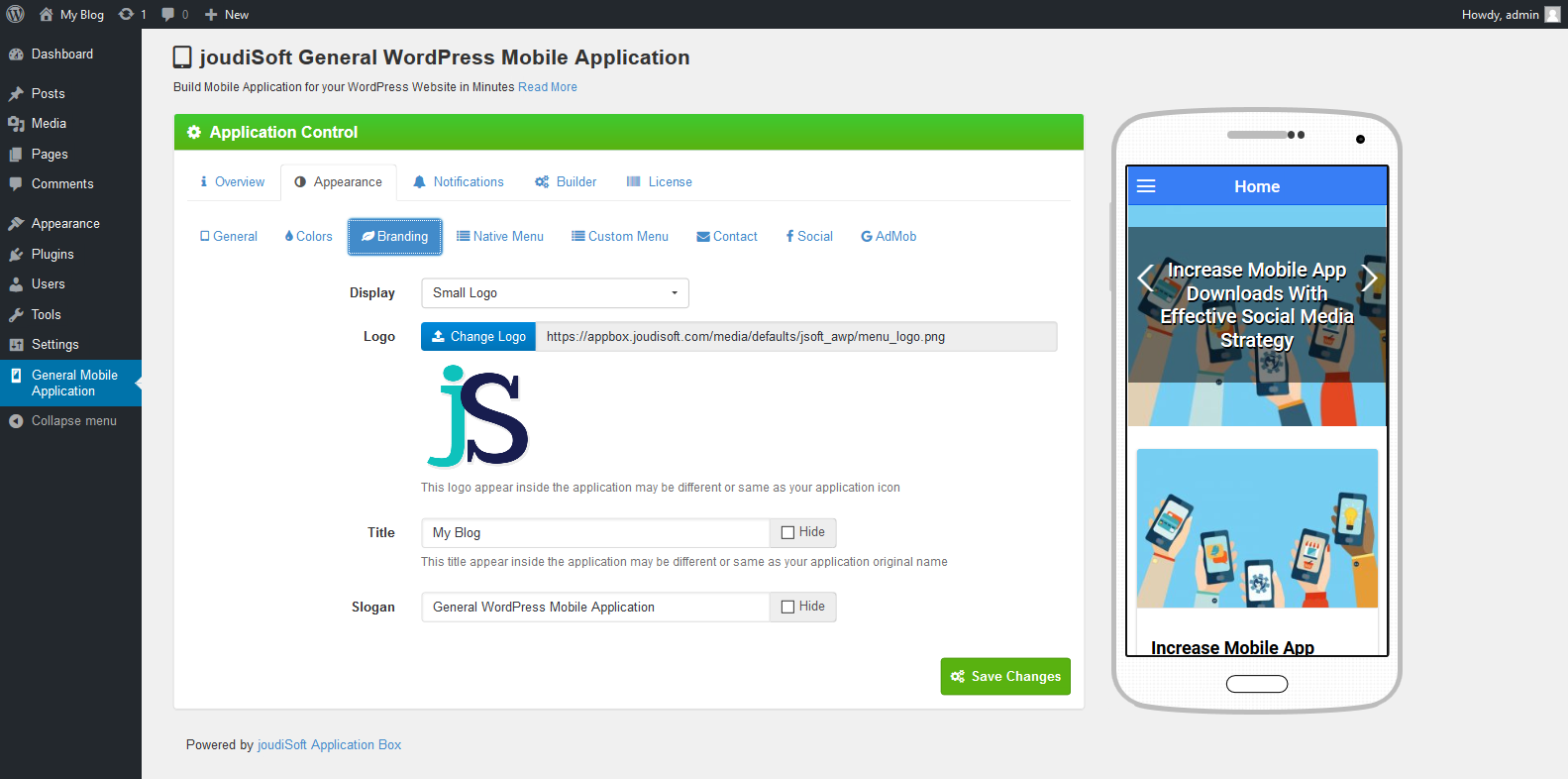 Display. Determine logo size small, large or you can hidden this logo as you like from this selection.
Logo. Upload your logo from your computer or select it from media library if you add it Previously.
Title. This title appears inside the application may be different or same as your application original name.
Slogan. Your app slogan appears under brand title.
You can hide brand title or slogan, just check on "Hide" box which front of them.
Update your setting and finally, Press "Save Changes" button.