Builder Page is where to start building your new mobile application, you'll see many fields in this page, let's explain each one of them: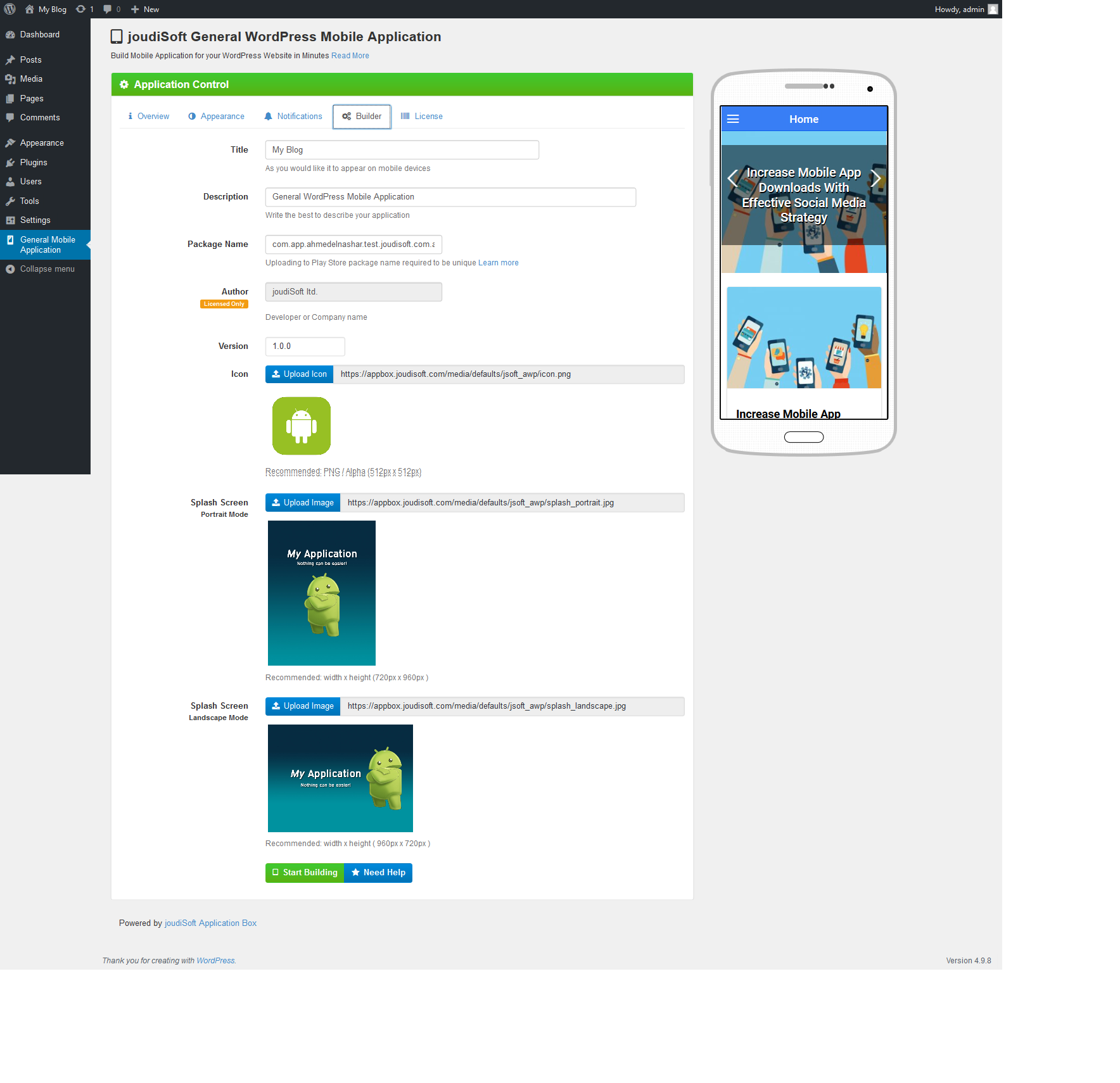 Title. This is your App Title which appears in mobile devices, add your App name/title here.
Description. Your App Description, which describe your app details, your blog, and so on, write it carefully because the description helps you with search engines to reach more downloads for your app.
Package Name. This is your app package name in our databases, and its generated automatically, don't make anything in this field.
Author. The app author, if you uses the free license of the joudiSoft Application Box, so The author will be joudiSoft., when you purchase a license you can set the author name.
Version. This is the App Box Version, and it's set automatically.
Icon. The icon of your App, which will appaers on the mobile devices and apps stores.
Splash Screen. Is the first window containing an image when opening your app, add it in portrait and landscape mode.

Portrait Mode.
Landscape Mode.
After filling up these information, now you're ready to build your Application, just click on "Start Building" Button.