Notification Page is where to send notifications from your mobile application to all of your app users.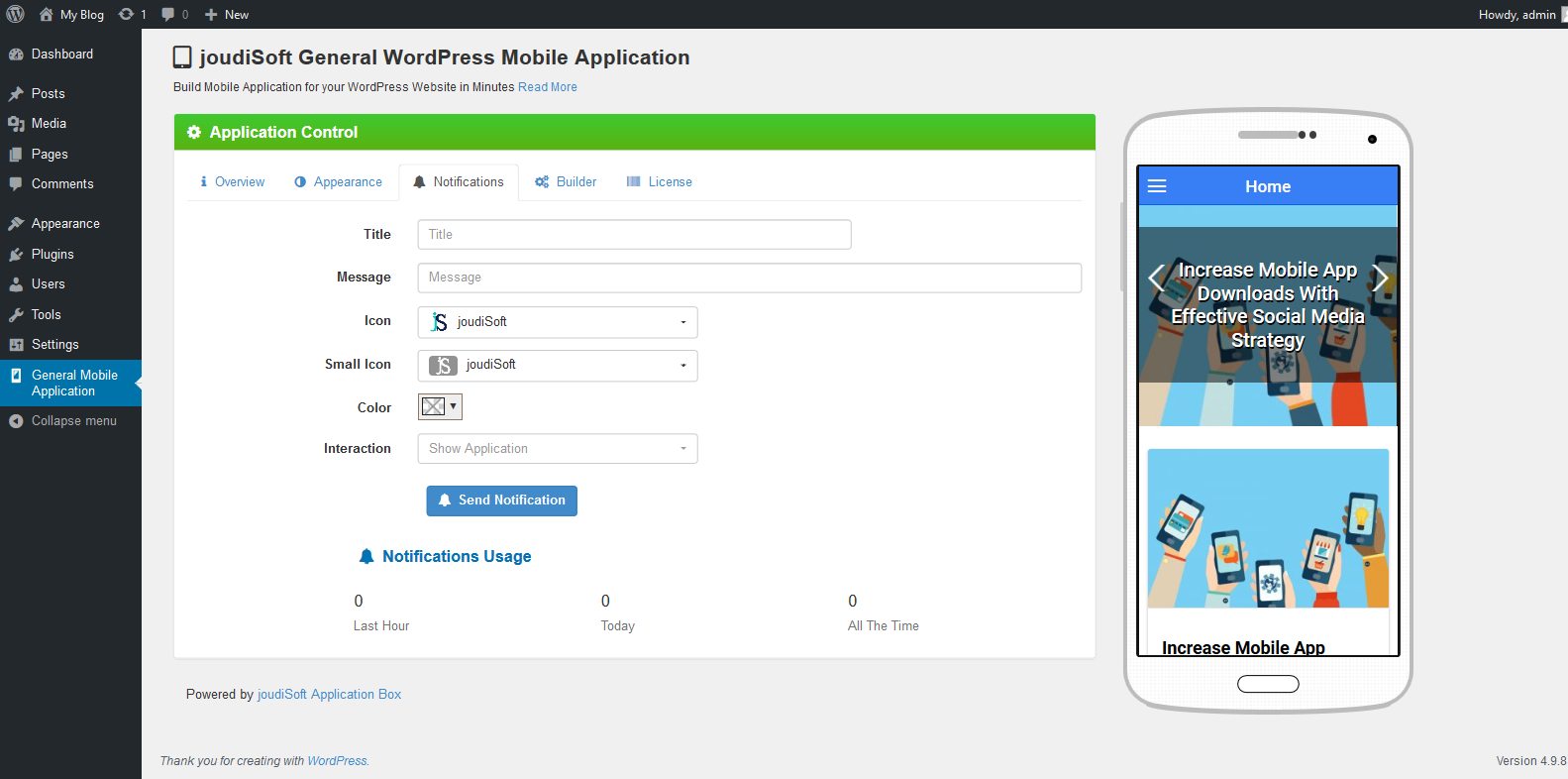 Title. Add your Notification title here, that's will appear on the mobile notification's area.
Message. Add your notification body, that's will be below the notification title, this message should be suits the title and your notification topic to attract your users open your app.
Icon. This is the icon big size, which will appear on the notification's area on the mobile devices. You will find many icons to choose from.
Small Icon. This is the small icon, which will appear on notification icon.
Color. The small icon color, choose your favourite one.
Interaction. The action that will heppen when your users touch the notification, you can choose show application to make the app opens, or choose Visit Link/URL to make your user visit the link that you defined.
After filling up these information, now you're ready to send notifications from your Application, just click on Send Notification Button.