License tab is where to add your plugin license key to renew or activate it.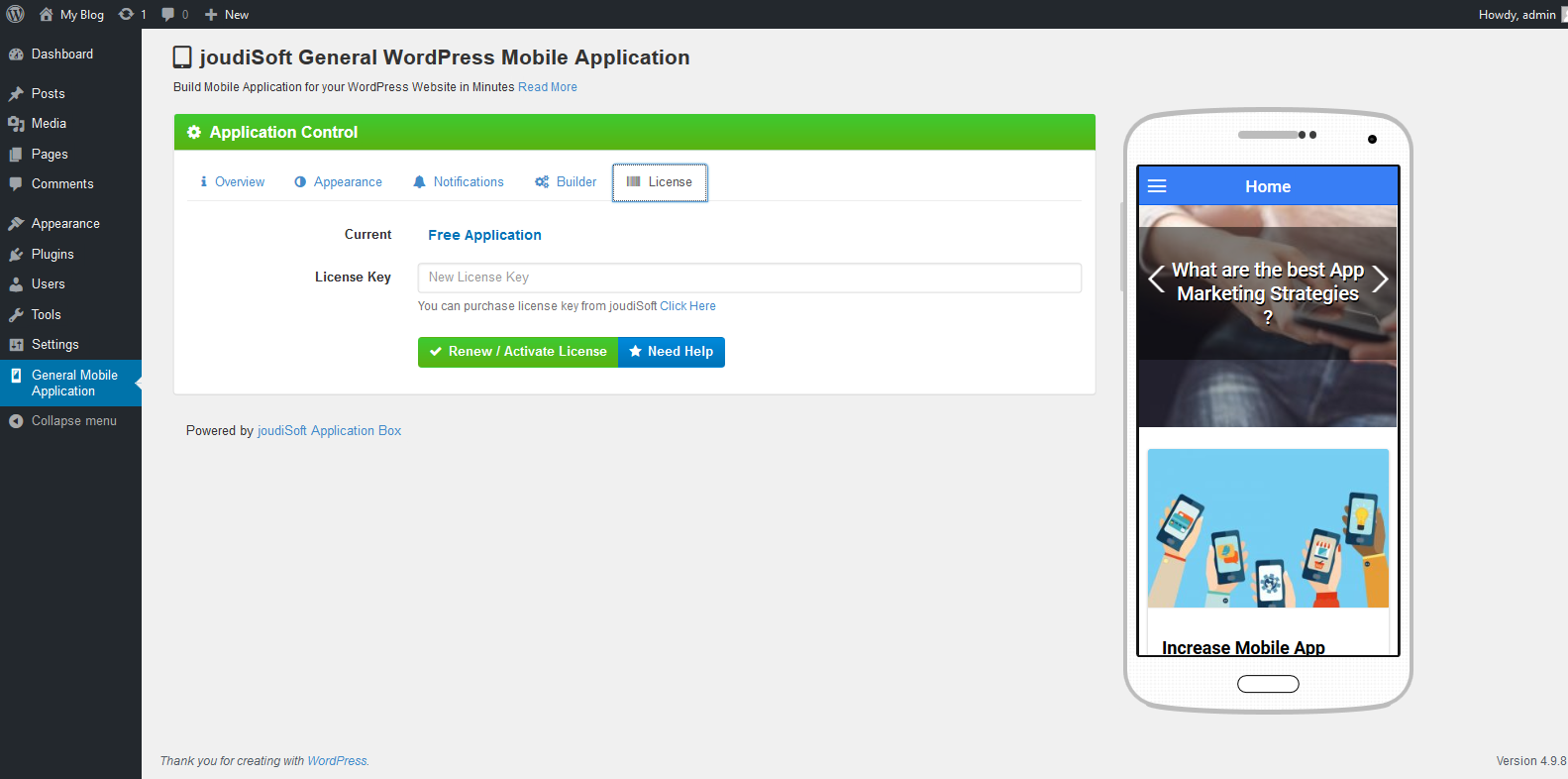 Current. Determine type of your app is free or licensed for example.
License Key. If your app is licensed, through this field you can active or renew your plugin.
Just write your license key in "License Key" field and click on "Renew/Activate license" button to activate your license.
You can purchase license key from joudiSoft Click Here
IF WordPress General Application Plugin is licensed mean Remove / Replace Ads, No backlinks and Unlimited Notifications.