Native Menu enables you control what's links will appear in the Native Menu.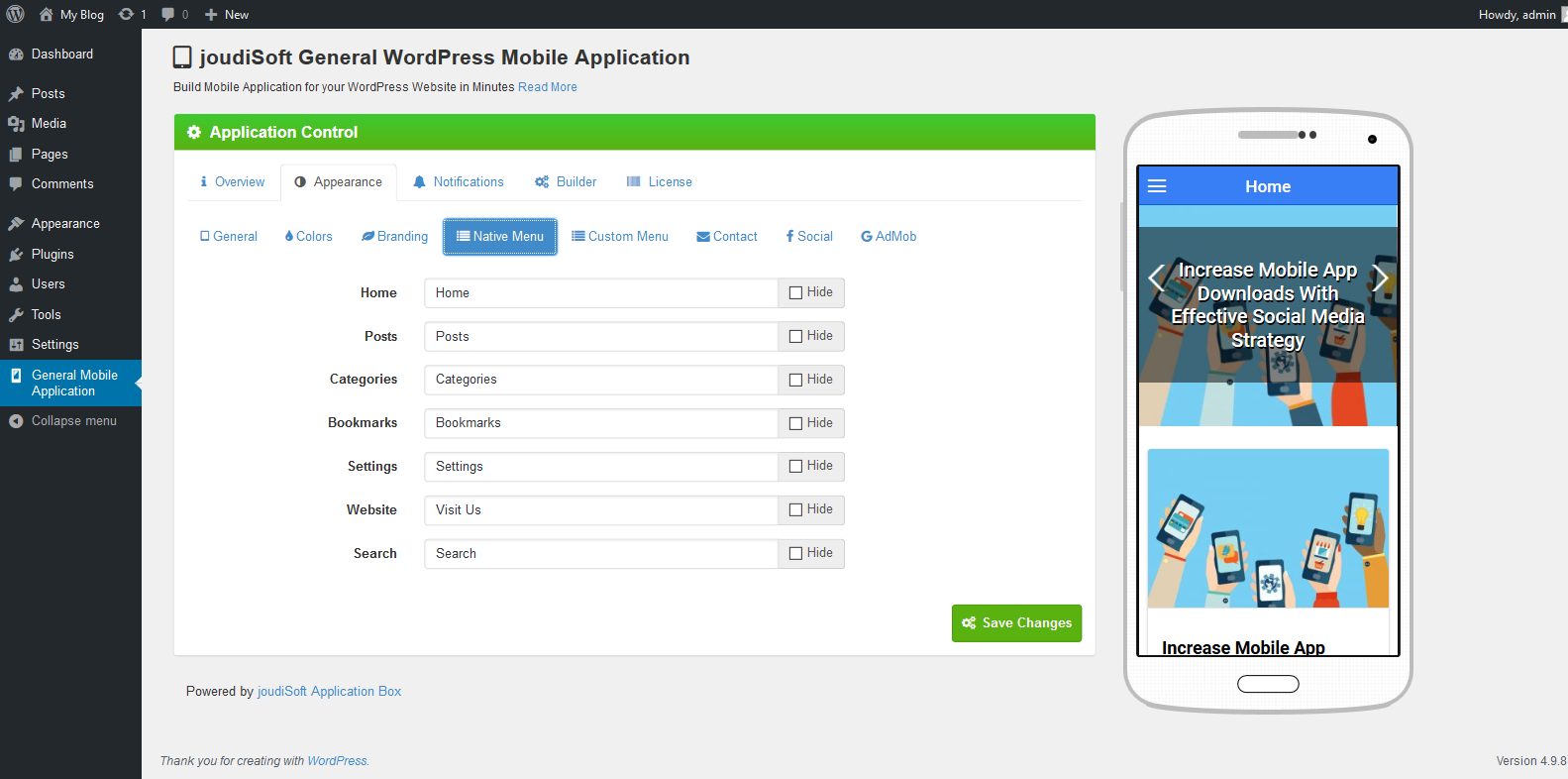 By default all of these are appear, to hide any of them just check on "Hide" box which front of them.
Home
Posts
Categories
Bookmarks
Settings
Website
Search
Update your setting and finally, Press "Save Changes" button.