This page gives you list of all orders customer has made.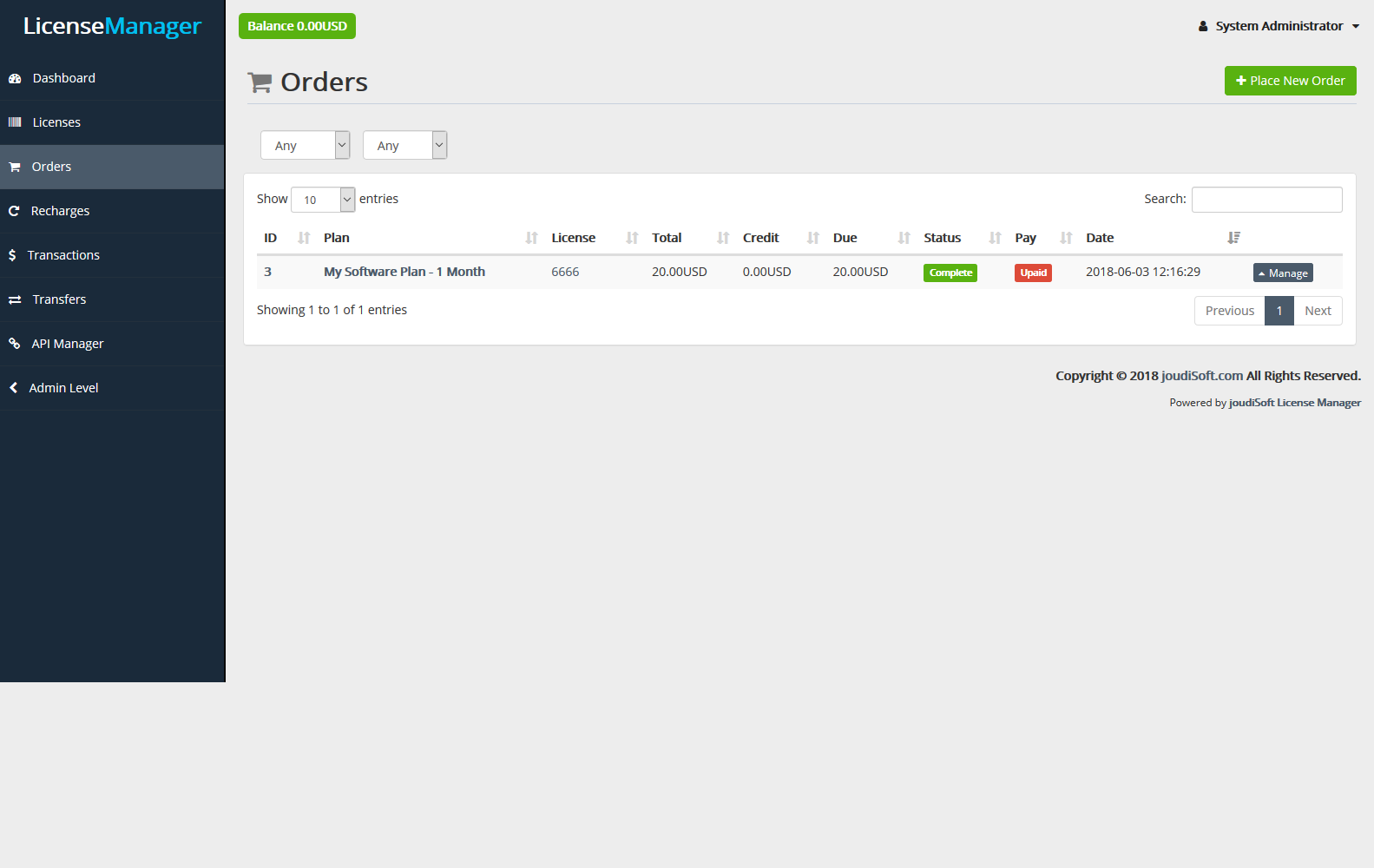 ID. Unique number for order.
Plan. Plan title which required order.
license. The license key you buy.
Total. Total money for order.
Credit. Total money which required from user to order.
Due. User owed to system.
Status. Order status complete or pending; if order not paid mean this order is pending when paid the status will change to complete.
Pay. This field is paid or unpaid .paid mean user pay order, unpaid user not paid.
Data. Fully time and date this order made.
Creating an Order
Clicking "Place New Order" opens a new page with Select options and text fields.
Plan. Select a plan for that order.
Key. The Serial/License Key: This Key is unique 10-15 numbers. You have two options here, you can write the Key yourself or Let the program generate Key for you.
Payment. Determine the payment method for the order.
Notes. Write any note about order.
Global Filters
In the 'Orders' page, advanced filters contain:
Order status. Filter order if it is complete or pending.
Payment status. Filter order if it is paid or unpaid.