License Manager gives you golden Feature; any user can transfer money to other users and this money will move from your balance to other user's balance.
This page show you list of all recharges that happened between all users.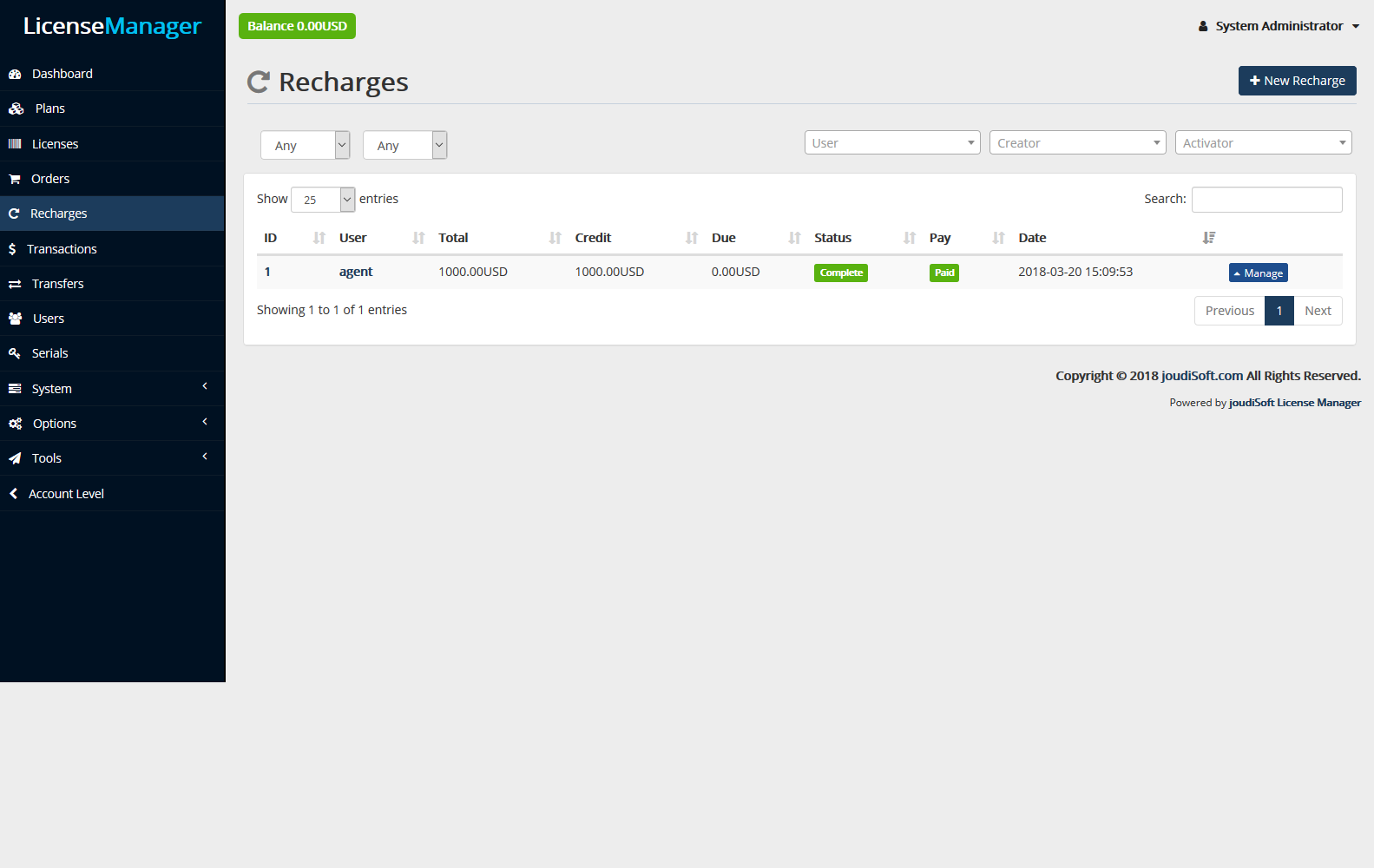 Making a new recharge
Click on "New Recharge" button this form will appears.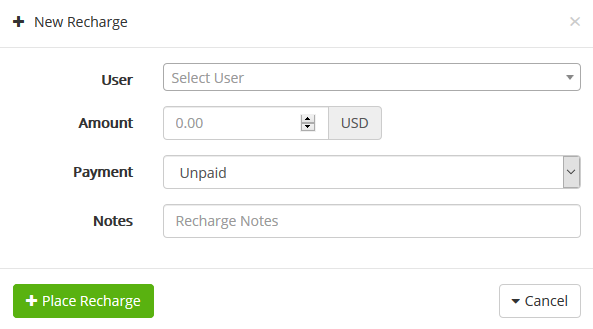 Choose from multi user you want to recharge his/her balance.
Add the money to recharge.
Choose money transfer from your balance.
Add notes if you want.
You can recharge money to any user and not paid yet. Your balance will be as is, and recharge stats is pending.
Managing Recharges process
To manage your recharge process just click on "Manage" button, this new form will appears.
For example user wants to complete this process.
Click on "Add Payment" a new form will appear to fill payment information.
Fill payment information like payment gateway, unique ID if needed, amount money, choose complete and finally click on "Add Transaction".
Now status changed to complete and paid. And your balance will change.
To see a transaction of this recharge enter to transaction tab, will find all information as payment gateway, amount and date.
Filtering Recharges
You can filter Recharges by recharge staus complete or pending, paid or unpaid, user, creator and activator, choose filter you need and then choose form multi you search for.